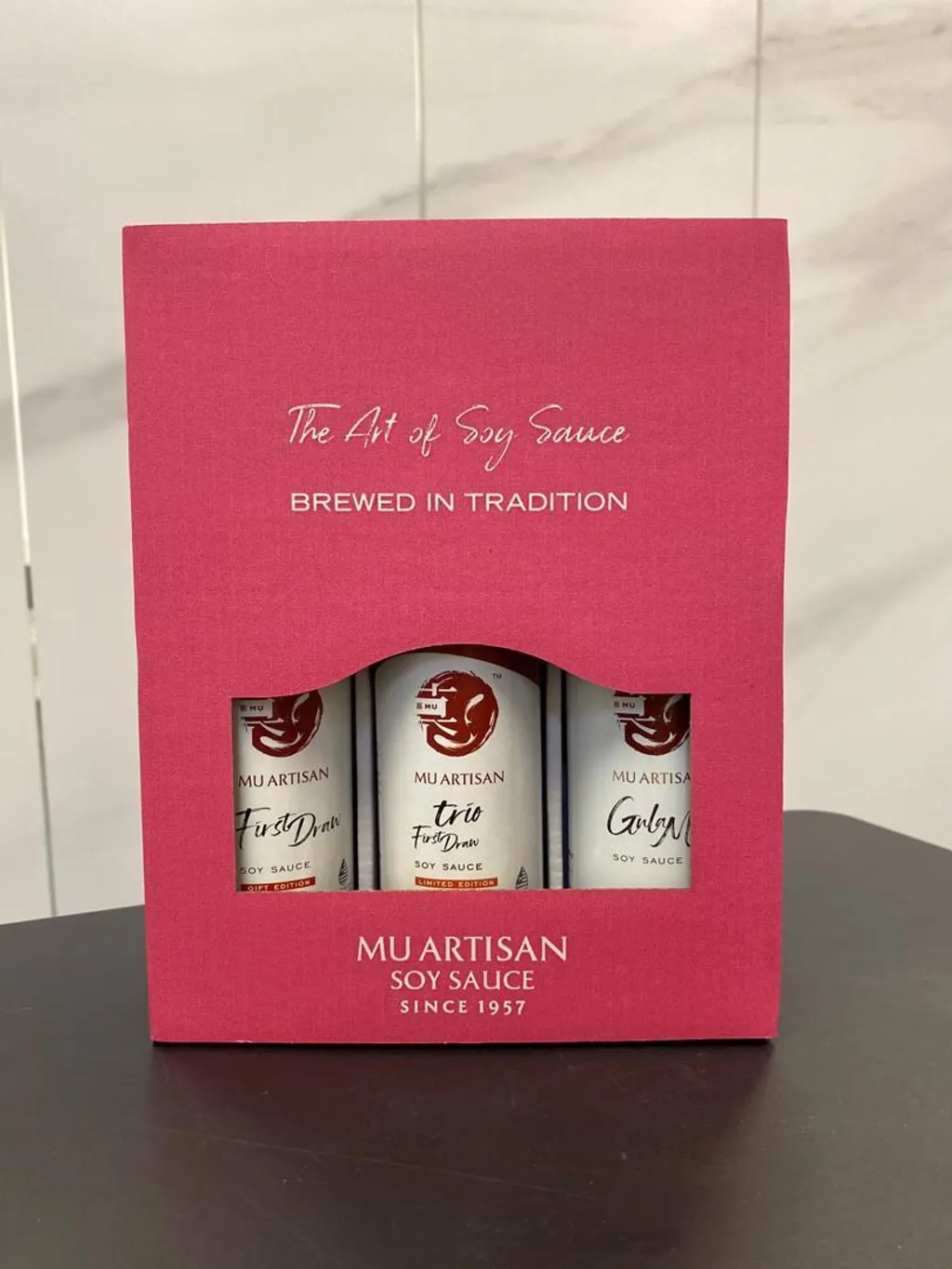 The Prime (3 bottles)
The Artisan Soy Sauce Gift Set/Starter Kit consists of 3 small bottles of the following:

First Draw (150ml) – 100% first layer soy sauce with sugar cane. Premium aroma and thick umami texture. Best for drizzling on steamed fish, cold dishes and dipping.

Gula Melaka (150ml) – Pure gula Melaka cooked with soy sauce. Sweet and salty coupled with milky coconut sugar texture. Best for topping on grilled seafood, sashimi and dipping.

Trio (150ml) – Value speciality , 3 batches fresh bean aged for 2 years. Use it for stir-frying and marinating.
---